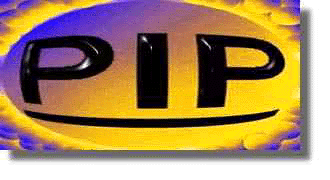 PIP E-Commerce Wizard
---
E-Commerce and E-Business are terms we keep hearing and reading about more and more.
The dot.com revolution is opening up new channels for marketing and selling products over the Internet. Large organisations, are investing heavily in moving their businesses to an Internet based model.
But what does all this mean to small to medium businesses like yours? How do you become part of this revolution? How do you manage the technology, complexity and cost of selling your products and services over the Internet?
Let PIP help your business to become dot.commed.
PIP provides a very simple, quick and cost effective way of helping you to sell over the Internet.
We call it the PIP E-commerce Wizard. We have developed a quick and simple web wizard that lets you set up a basic E-shop so that you can sell whatever you wish, over the Internet.
We handle the complexity and provide the underlying technology which supports your E-shop, allowing you to focus on the business issues....... and we do all this at an extremely attractive price.